MyTellus Get easy access to Tellus functions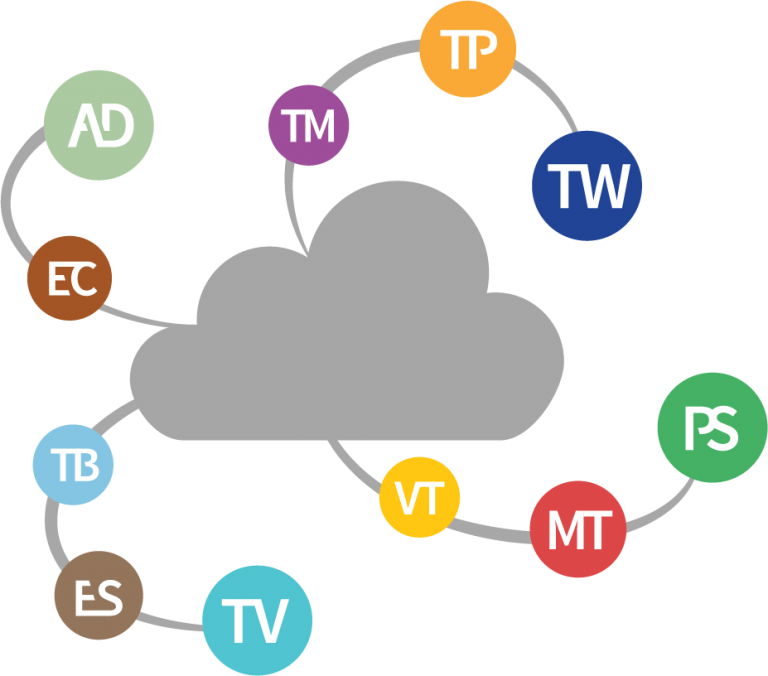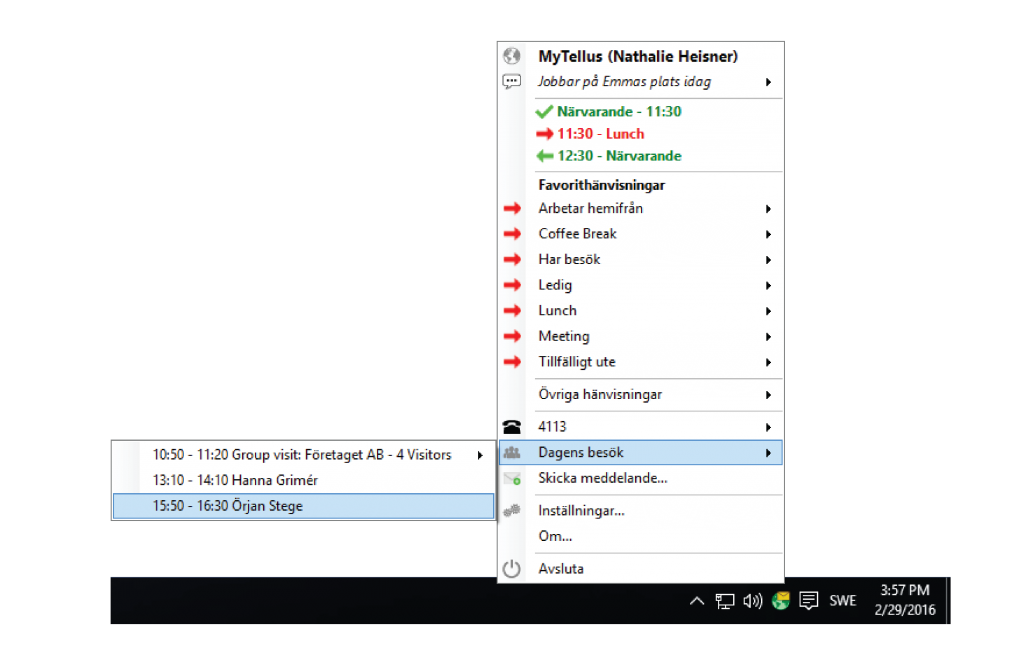 MyTellus™ is a Windows application that comes free of charge with our Tellus-suite  It runs in the background and appears as an icon in the toolbar on your computer. The application is connected to your account in TellusWeb, this enables a super-fast handling of your absences an it gives you quick access to the most common Tellus features.
MyTellus are downloaded from TellusWeb and needs to be installed by the users. After the installation is made you will never have to to updates manually, we take care of that automatically when the Tellus-suite are being updated!
Read more about the functions in MyTellus below.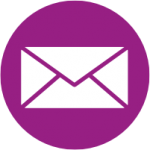 Send messages to other Tellus users from MyTellus. Choose if you want to send the message as an text, Tellus message or email.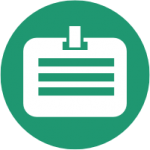 If you have any pre registered visits for today you will be able to see information about their arrival in MyTellus. Register your visits in TellusWeb.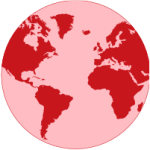 You will always see the status of your user by looking at the tray icon. It changes color depending on your status.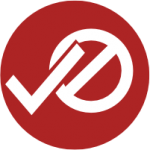 MyTellus lets you add your favourite absence codes so that they are easy to access. Set your status with just one click inside the application.
Use the micro blog function in MyTellus to let your colleagues know what you are up to! The message is then shown in both TellusWeb and the operator application.