Making great communication possible
SourceTech have for more than 20 years developed intuitive and reliable products with modern user interface. This is, in accordance with our vision to, "help our clients to facilitate all communication within and outside the company".
The companies and organizations that currently use our applications and technology solutions sets high demands on the software that they use. Therefore we continuously update and improve our products in agreement with our customers, and their preferences.
Turns  Elgato Stream Deck into a 4059EE call handling keyboard.

SourceTech has integrated 4059EE with Elgato Stream Deck, creating next generation call handling keyboard.
It's totally intuitive; the active keys lit up automatically as the calls gets answered, transferred, cleared etc.
Read more here.
Makes Hotel PMS and ALE OmniPCX Enterprise/Office communicate.
SourceTech Extend provide protocol conversion and application multiplexing, enabling one or multiple PMS to share one PBX.
Read more here.
Presence and availability management
SourceTech Tellus is a suite of products that are designed to enhance companies service.
To give your customers a positive and professional impression you need the right information on the right place at the right time, that's crucial! With functions as calendar integration, visiting system and resource booking your company will be more organized and give that positive first impression you deserve.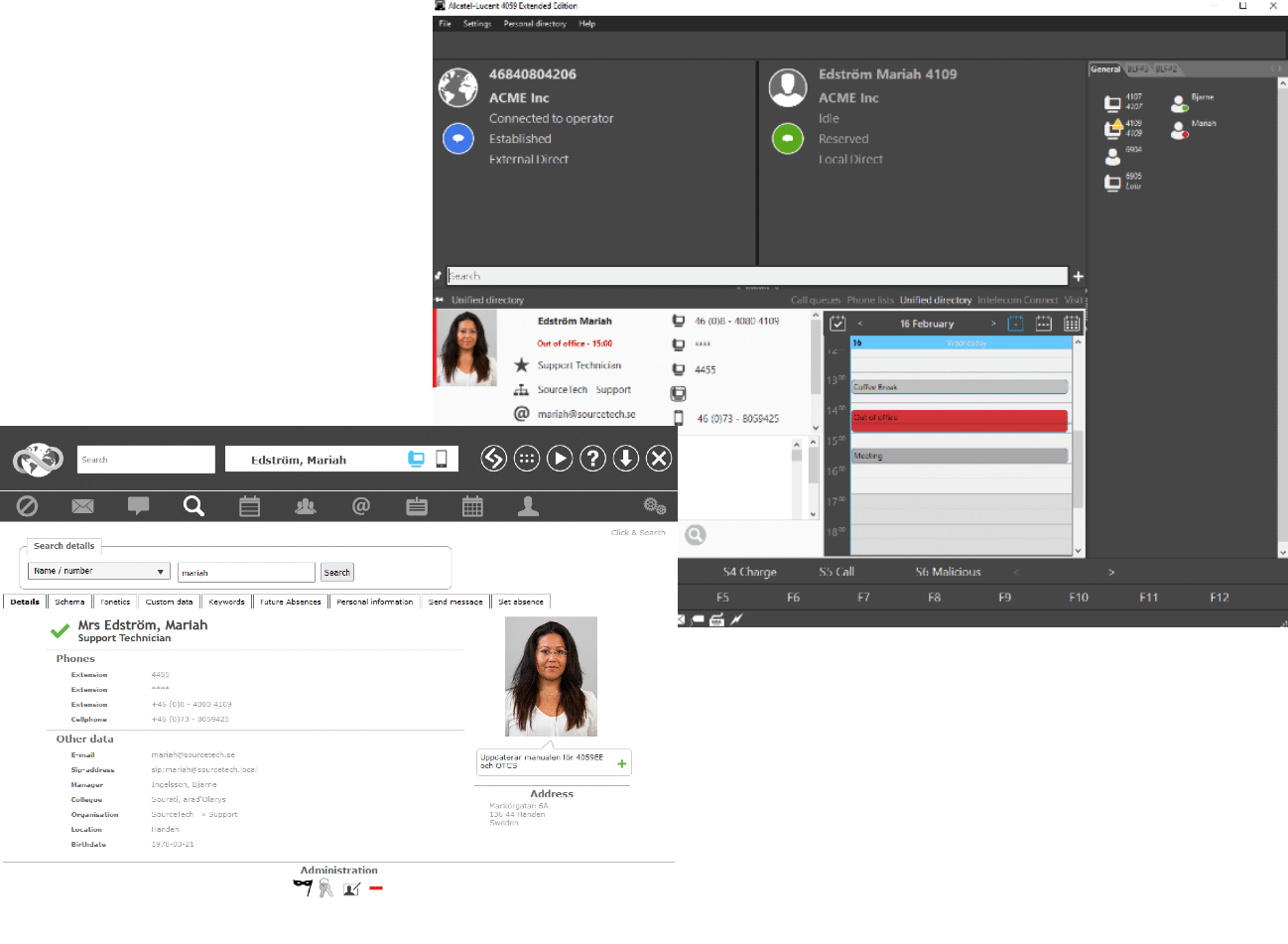 How do you treat your customers?
We want to illustrate the importance of having a presence and availability management system with integrated operator solution.
In this video we will meet Urban, a customer that cannot reach his sales
contact for several weeks. One day he decides to call the company's
switchboard to try and figure out why his contact is unreachable. The
switchboard operator does everything she can to help Urban, the now much irritated customer.